Is your septic system causing problems? Dr. Septic is here to help with 24/7 emergency services.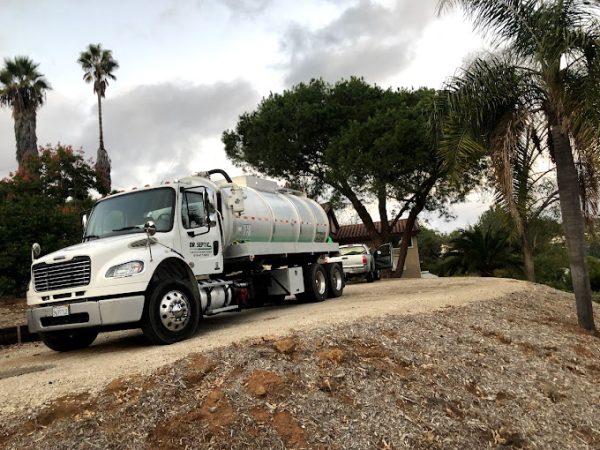 Hassle-Free Service
Slow drains? Odors? Yard issues? We've got you covered.
Our advanced tank location tech finds the problem accurately.
We troubleshoot and fix issues swiftly.
Complimentary Extras
Pumping your tank? We provide free location services.
We leave no stone unturned in keeping your system healthy.
Emergency Ready
Septic is here 24/7 for your emergencies.
No matter the hour, we're ready to diagnose and repair.
Count on us for prompt and reliable service.
When septic problems strike, they don't wait for a convenient time. That's why Dr. Septic is your trusted partner in San Diego, offering round-the-clock emergency septic tank services.
Responsive Diagnosis and Repair
Our skilled team quickly identifies and resolves issues, ensuring minimal disruption to your daily life. Our cutting-edge electromagnetic tank location technology helps us find your septic tank with pinpoint accuracy, eliminating guesswork and saving you time.
Free Location Services
When it's time to pump your tank, we go the extra mile. We offer complimentary location services during our visit to guarantee comprehensive maintenance. At Dr. Septic, we aim to provide the best value for our customers.
24/7 Emergency Availability
We understand that septic emergencies don't follow a schedule. That's why Dr. Septic is available 24/7 to diagnose and repair your septic system. Whether it's a midnight blockage or an early morning backup, we're your reliable lifeline.
Don't let septic issues disrupt your life. Dr. Septic is your go-to source for septic tank solutions in San Diego. Contact us for accurate diagnostics, emergency repairs, and peace of mind. Trust Dr. Septic for exceptional septic services in San Diego. Contact Us and let Dr. Septic take care of all your septic tank needs.